Our Research at DiGRA 2022
Our Research at DiGRA 2022
---
At the 2022 Digital Games Research Association (DiGRA) conference, which took place in Krakow between July 7 and July 11, our researchers Tereza Fousek Krobová and Jaroslav Švelch presented three papers about game industry production practices and related topics. It was a great opportunity to re-connect with colleagues at a first major international game studies conference since the pandemic.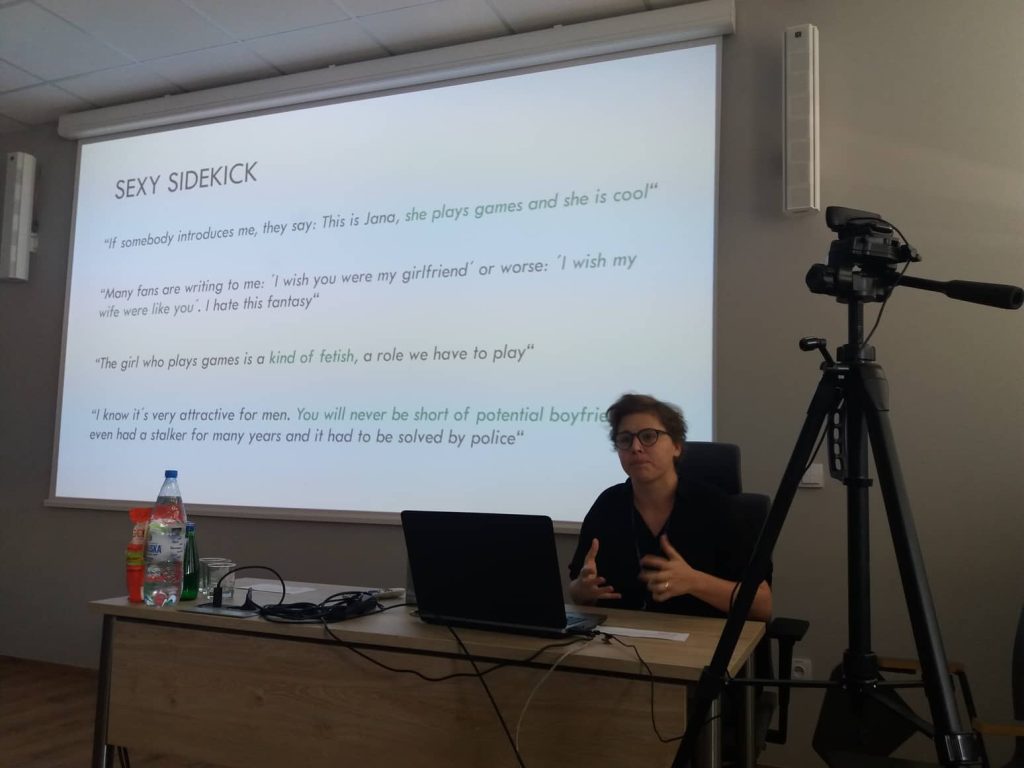 Tereza Fousek Krobová presented a paper called Never good enough: The status, role, and thoughts of the Czech female game journalists. Based on interviews with nearly all Czech women currently active in game journalism, Tereza argued that the experiences of female game journalists combine stereotypes and issues concerning both female players and female members of the game industry.
Jaroslav Švelch talked about the SAG-AFTRA 2016-2017 Voice Actor Strike against a coalition of video game companies. In his presentation Raising Voices: What Life Is Strange Voice Actor Recasting Can Tell us about Video Game Labor, he focused on the game Life Is Strange: Before the Storm, which was directly affected by the strike and whose returning characters from the previous game had to be recast, including the protagonist Chloe Price. The presentation was based on an article published by Television and New Media. You can read more about the article in this blog post.
Joined by Justyna Janik from Jagellonian University, Tereza and Jaroslav also participated in the Game Culture in National Context workshop. The trio presented a paper called Summoning the specters of post-Soviet spaces: A comparative study of the horror games Someday You'll Return and The Medium, based on their recent open-access article about Czech and Polish horror games that take place in Czech and Polish locales.