Society for the History of Technology, NYU, and the 'Time of Monsters'
Society for the History of Technology, NYU, and the 'Time of Monsters'
---
In November 2022, Jaroslav Švelch presented his research in the United States: at New York University (NYU) and at the Society for the History of Technology (SHOT) conference, held in New Orleans, LA.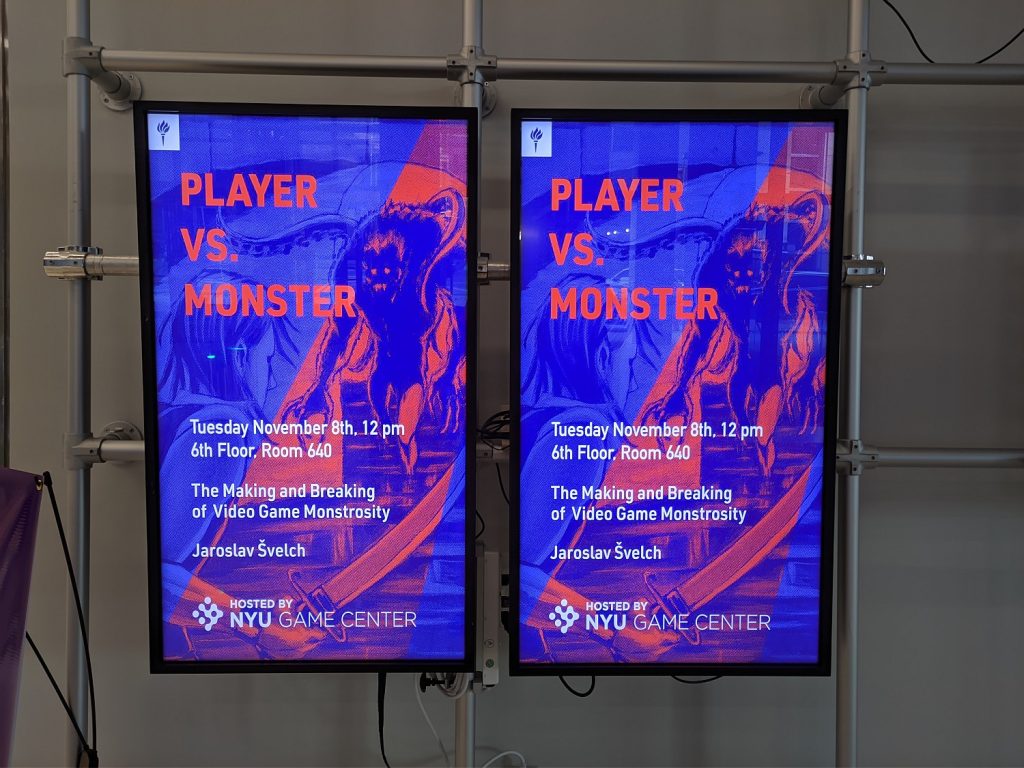 In New York, Jaroslav presented a talk based on his upcoming book, Player vs. Monster: The Making and Breaking of Video Game Monstrosity. The talk was hosted by the NYU Game Center in their new building in downtown Brooklyn, and a discussion was moderated by Clara Fernández-Vara.
At the SHOT conference in New Orleans, Jaroslav took part in the panel Abstractions and Embodiments, which presented work from the recent eponymous collected volume published by Johns Hopkins University Press and edited by Janet Abbate and Stephanie Dick (who also introduced and moderated the panel). Other speakers included Zachary Loeb (University of Pennsylvania), Marc Aidinoff (Jefferson Scholars Foundation), Xiaochang Li (Stanford University), Kelcey Gibbons (MIT), and Ekaterina Babinsteva (Purdue University).
On his way back to Europe, Jaroslav stopped by in Bielsko-Biała, Poland, where he presented his book at the Time of Monsters conference, hosted by the Modern Languages department of the University of Bielsko-Biała.