Game Production Studies Workshop: Platforms & Tools
Game Production Studies Workshop: Platforms & Tools
---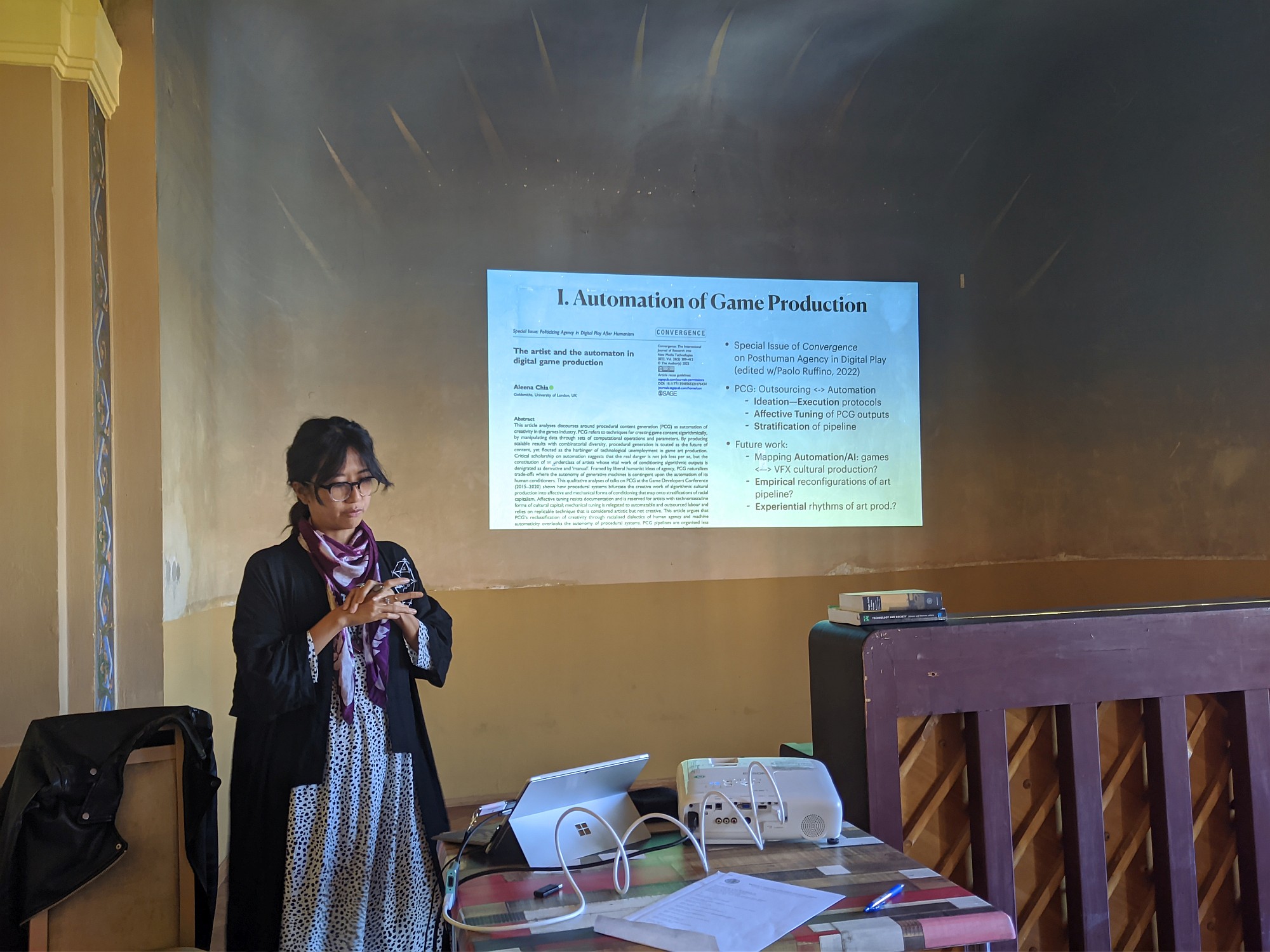 On October 10, the Prague Game Production Studies research group hosted a workshop about platforms and tools in video game production. Apart from research updates by PGPS members, the event also featured presentations by invited international experts, who shared details about their current projects.
Thomas Apperley, Tampere University
Aleena Chia, Goldsmiths, University of London
David Nieborg, University of Toronto Scarborough
Lies van Roessel, Martin Luther University Halle-Wittenberg
The workshop concluded with a panel discussion featuring the four invited experts. During the talks, the participants have touched upon topics like automation in video game development, platform power, free-to-play monetization and optimization, or the convergence between video game live-streaming and sex work.