Our Research at CEEGS 2023
Our Research at CEEGS 2023
---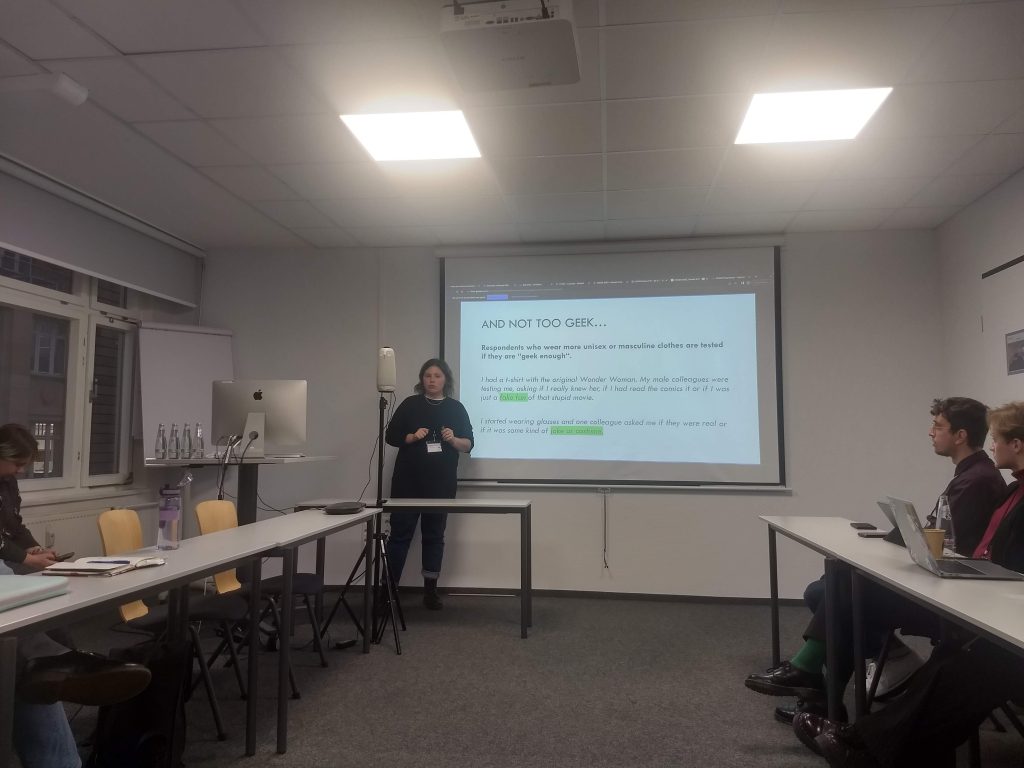 At the 2023 Central and Eastern European Game Studies conference (CEEGS), which took place in Leipzig between October 19 and 21, our researchers altogether presented four papers in the main program (in alphabetical order):
Tereza Fousek Krobová: What the Hell Are You Wearing? Strategies of Czech Women Working in the Game Industry to Cope with the Gendered Clothing Norms
Jan Houška: Adapt, Experiment, or Improve Within Local and Structural Limits: Labour of Eastern European and Western Game Workers in Czech-based Studios
Jan Švelch: Crunch as a Punchline? Workplace Comedy and Industrial Reflexivity in the TV series Mythic Quest
Jaroslav Švelch: Decentering software: Transmedia strategies in the experimental 1980s game productions by Mel Croucher and Automata UK
Jaroslav Švelch also participated in the workshop Welcome to Arstotzka! The Ludic 'Other Europe' Under Western Eyes (organized by Tomasz Z. Majkowski, Aleksandra Prokopek, and Magdalena Kozyra) with a talk Looking for Killswitch: Exploring the Western imaginary of Soviet bloc games.