SCMS 2022: SAG-AFTRA Voice Actor Strike & Magic: The Gathering Marketing Campaigns
SCMS 2022: SAG-AFTRA Voice Actor Strike & Magic: The Gathering Marketing Campaigns
---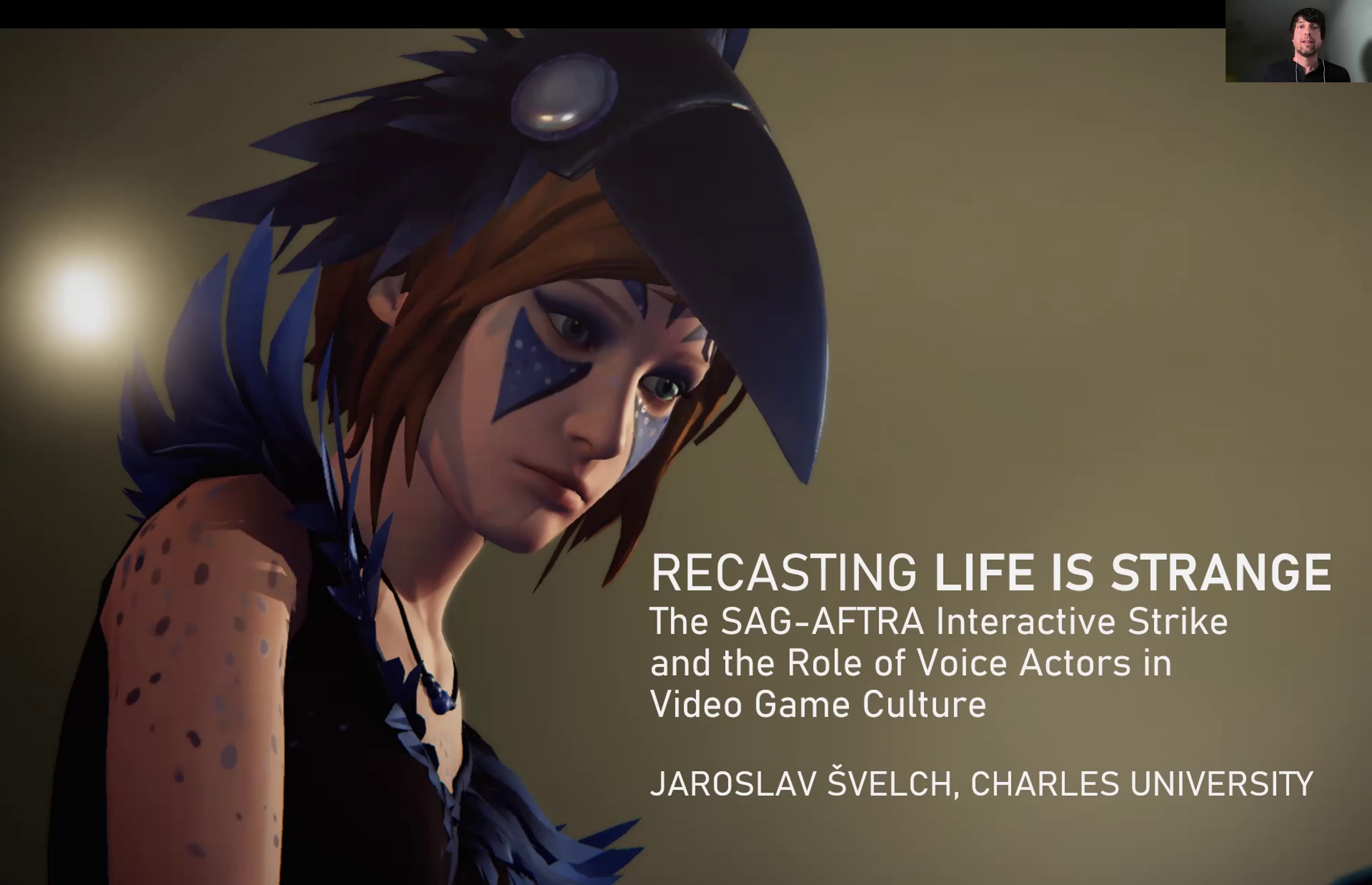 At the 2022 Annual Conference of the Society for Cinema and Media Studies (SCMS), which took place remotely between March 30 and April 3, our researchers Jaroslav Švelch and Jan Švelch presented two papers about production aspects of the game industry.
Jaroslav Švelch talked about the SAG-AFTRA 2016-2017 Voice Actor Strike against a coalition of video game companies. In his presentation Recasting Life Is Strange: SAG-AFTRA Interactive Strike and the Role of Voice-Actors in Video Game Culture, he focused on the game Life Is Strange: Before the Storm, which was directly affected by the strike and whose returning characters from the previous game had to be recast, including the protagonist Chloe Price. The presentation was based on an article Recasting Life Is Strange: Video Game Voice Acting during the 2016–2017 SAG-AFTRA Strike, which was published by Television and New Media. You can read more about the article in this blog post.
Jan Švelch discussed the role of card previews in promotional campaigns for Magic: The Gathering as well as an important milestone in theorycrafting (the act of devising optimal strategies by players). His presentation Theorycrafting Upcoming Metagames: Exploring the Role of Card Previews in Magic: The Gathering was based on a chapter from an upcoming edited collection Beyond the Deck (edited by Shelly Jones), which is scheduled for release in 2023 by McFarland.